Bravo's "100 Days of Summer" has its share of Chicago sunshine, yacht parties, and insane drama. Pascale Wellin was caught in the middle of it all this season.
TheTrueGossip.com caught up with Pascale after the finale aired on Bravo. She talked with us about her her cast members, favorite hot spots, and her jewelry line.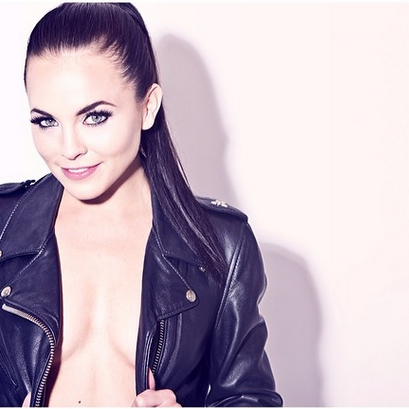 TTG: You're a Chicago and LA girl! Where do you like to hang out in those cities?
PW: Yes I am! Chicago is home. My favorite 'hot spot' to grab dinner and a tasty meal of sushi is Sunda owned by the Rockit Ranch, I love going on week nights for their 'Sunda Social' which includes drink and appetizer specials. Insider tip: try the lychee mojito.
Note: As a Chicago girl myself, I can say Sunda is one of my favorite places as well. A must-try!
PW:
Los Angeles has a million 'hot spots' but one of my go-to spots for low key drinks in West-Hollywood is Darkroom, they have a great whisky selection and you always run into fun people there. It's actually where I met my "Vanderpump Rules" friends Scheana and Jax!
TTG: Do you still talk to anyone from "100 Days of Summer?" Is there still drama with some cast members?
PW: I do, I think that all drama aside we really came together towards the end of the summer at Tara's cabin. We have all come so far since that summer. Vince and Jessica have a baby, Tara is married, Ray and Hamidah are killing it professionally, and Jay is most likely planning his next trip to Paris with his pup and housekeeper Lucy. I haven't heard much from Phillips but I heard she's married as well!
Pascale and the cast of Bravo's "100 Days of Summer"
TTG: You're very passionate about your jewelry line. How's it coming along?
PW: My jewelry line is my passion, that is for sure. I have been working really hard on re-branding my collection and branching out to start my own collection. I still collaborate on custom designs with my mom and we have been working on some pretty exciting pieces.
TTG: Do you think we will see you on any LA-based Bravo shows?
PW: I can't predict the future, but I love the Bravo family almost as much as my very own.
Follow Pascale on Twitter and Instagram: @pascalewellin